Crash Course on
Adolescent Psychology
with Dr. Cam
Transform Your Relationship With Your Teen!

Any of these sound familiar?

I'm fed up with my teen's defiance, attitude, disrespect, and back talk
I'm tired of yelling, fighting, and time-sucking, energy-draining power struggles

I'm worried about my teen's high anxiety and low self-esteem

I just wish my teen would be more cooperative, communicative, or compassionate

I'm so over just trying to survive this adolescent phase, I want my relationship with my teen to thrive!
If you said yes to 1 or more above, this course is for YOU.

This 4-week online course that will transform your relationship with your teenager and teach you the secret for turning conflict into true connection. Ready for a change?
This Course Will Help You
---
1. Demystify your Teen's Behavior
Learn WHY your teen acts and thinks the way they do and how subtle changes in your tone, words, body language, and timing can have a drastic impact on how your teen responds.
2. Build Resilience and Connection
Learn how to reduce their anxiety (and yours), boost their confidence and self-worth (and yours!), and create a stronger, more positive relationship.
3. Regain Authority and Respect
Learn actionable, practical techniques and strategies for establishing and enforcing rules, consequences, and boundaries.
4. Reduce Conflict and Chaos
Learn how to encourage cooperation, motivate participation, and evoke conversation without yelling, fighting, and power struggles.
How It Works
---
1. Watch the Weekly Lessons
Starting the day you sign up, you'll get an email with a link to the class videos and materials each week. You'll have 24/7 access so you can move at your own pace on your own time.
2. Jump on the LIVE Group Coaching Call
Dr. Cam will send out a weekly invite for you to join the live group coaching calls. These sessions will last 1-2 hours depending on need. They are optional, so come if you can, don't stress if you can't.
3. Join the Community
You'll have access to Dr. Cam's exclusive Parenting community to get and give support, ask questions, and commiserate with parents that are on the same journey as you.
4. Experience a Transformation in You, Your Teen, and Your Relationship
When you embrace the strategies and techniques taught in this course and use them consistently, you will see a remarkable decrease in conflict and increase in connection. Imagine how amazing it's going to be when you and your teen actually enjoy being around each other again!
IMPORTANT NOTICE: If your teen is struggling with a serious mental health issue such as suicidal thoughts, eating disorder, violent behavior, addiction, etc. SEEK PROFESSIONAL MEDICAL HELP IMMEDIATELY. Find Help
Course Bonuses
---
1. Printable Workbook
Get a copy of Dr. Cam's proprietary workbook chock-full of exercises and tools.
2. Live Coaching Calls
Join Dr. Cam LIVE for a weekly group session to ask questions and clarify concepts.
3. Private Online Community
Get support and commiserate with like-minded parents also taking the course.
Still not sure if this course is right for you?
If you feel like your relationship with your teen has gone off the rails, this course can help. If it's been smooth sailing so far and you want to keep it that way or anywhere in between, this course can help. Even if your child hasn't hit adolescence yet, but you want to be fully prepared when they do, this is the course for you.
"Dr. Cam does an outstanding job breaking down the psychological, emotional and physical world, from the eyes of a teenager. Understanding what they're going through gives parents a new perspective, and helps parents figure out the best way to communicate with their child, and work on building a foundational relationship. I look forward to continuing to incorporate Dr. Cam's recommendations with my three daughters."

"Dr. Cam's Crash Course on Adolescent Psychology is extremely practical! It offers great insight into the teenage brain, steps on how to interact more effectively with teens, and an opportunity for self reflection and assessment of my parenting skills. As the mom of one college student and one middle schooler, I have experienced the "teen years" once already. As I enter into this phase again, Dr. Cam's course has allowed me to fine tune my parenting skills and prepare for the second round!"
"This course was so valuable as it helped me to understand my teen and how her mind works so much better and, with that understanding, I could relate to her in a much more positive and enriching way. This information was communicated in a way that was easy to understand and contained tons of helpful hints to apply that understanding to everyday life. Thanks, Dr. Cam, you have definitely helped me to improve my relationship with my teen in a way that is beneficial for both of us!"

"The content of this course was perfect! Even as an educator and parent who has learned all of this before (in college, professionally, and personal experience) it is always good to re-evaluate and be reminded of the strategies I've gotten lazy about or that I need to improve!"

"Loved the course. Thank you!"
I know, you already invest a lot of time and money into your teen to ensure you're giving them everything possible to be successful: lessons, tutors, activity fees, camps. But none of that even comes close to having the impact that your relationship with them does. How you interact with your teen, what you teach them, how you encourage and guide them, all that outweighs anything you can give them by miles. And the investment and time to do that is only a fraction of what we spend on everything else.
If you're confident you're already doing everything you can and are satisfied with your current relationship with your teen, that's wonderful. I encourage you to stay the course. However, if you want to improve your relationship with your teen and be assured you're on the right track, I invite you to join my class. Think about it, if you start next month, you'll be well on your way to spending more time laughing, talking, and enjoying each other and wasting far, FAR less time yelling, arguing, and worrying in a matter of weeks! Imagine how amazing that'll be.
Your Instructor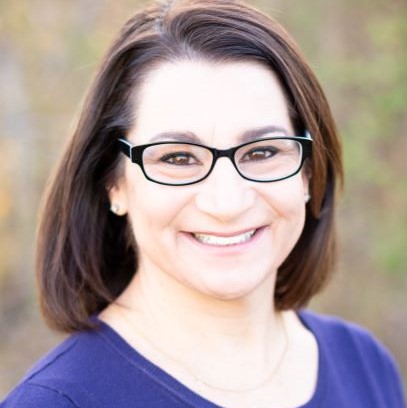 Cameron (Dr. Cam) Caswell, Ph.D. is a family coach, developmental psychologist, certified life coach, author, inspirational speaker, teen mentor, and mom of a teenager. She is on a mission to help parents build strong, positive relationships with their teens, ultimately changing the trajectory of our youth's mental health. Dr. Cam distills the interrelated theories and strategies across a gamut of disciplines including psychology, sociology, neuroscience, and leadership to develop the techniques and tools she teaches in her workshops, coaching sessions, and speaking engagements.
Course Curriculum
Welcome to the Crash Course on Adolescent Psychology with Dr. Cam
Available in days
days after you enroll
Principle #1 for Parenting Teens Effectively: GROW YOUR UNDERSTANDING
Available in days
days after you enroll
Principle #2 for Parenting Teens Effectively: GIVE GENUINELY AND GENEROUSLY
Available in days
days after you enroll
Frequently Asked Questions
When does the course start and finish?
This course starts the day you sign up. Each week, for four consecutive weeks, you'll receive access to the next phase of modules, worsheets, and exercises.
How long do I have access to the course?
How does lifetime access sound? After enrolling, you have unlimited access to this course for as long as you like - across any and all devices you own.
What if I am unhappy with the course?
We would never want you to be unhappy! If you complete the entire course and implement the strategies and don't experience a change in your relationship with your teen, then I will not only refund your full registration fee, I'll also throw in an additional $5 so you can purchase a calming cup of tea on me. It's what I call my guaranTEA!